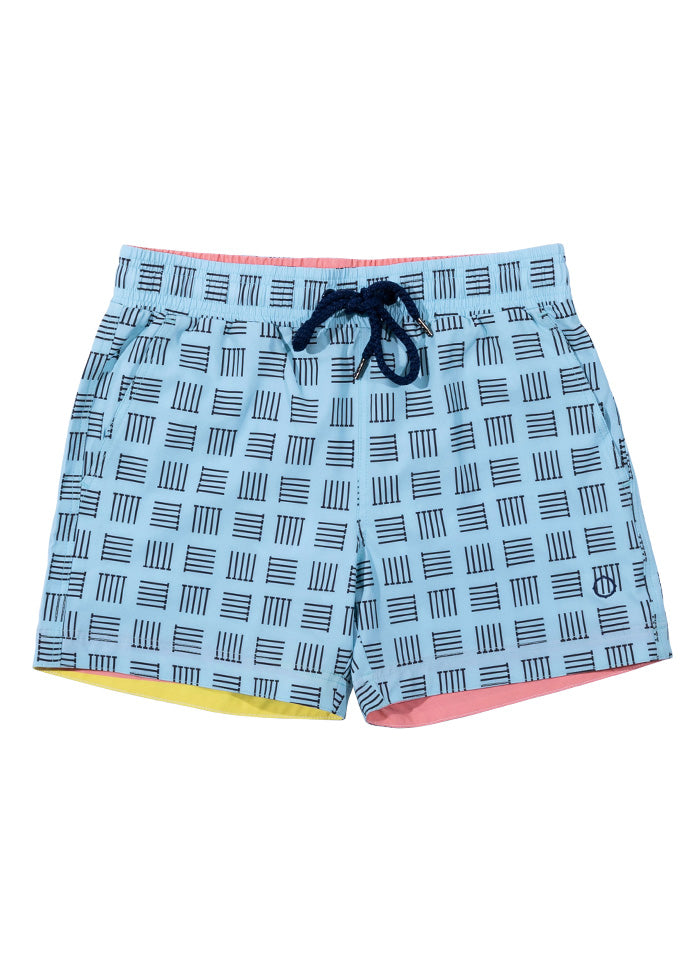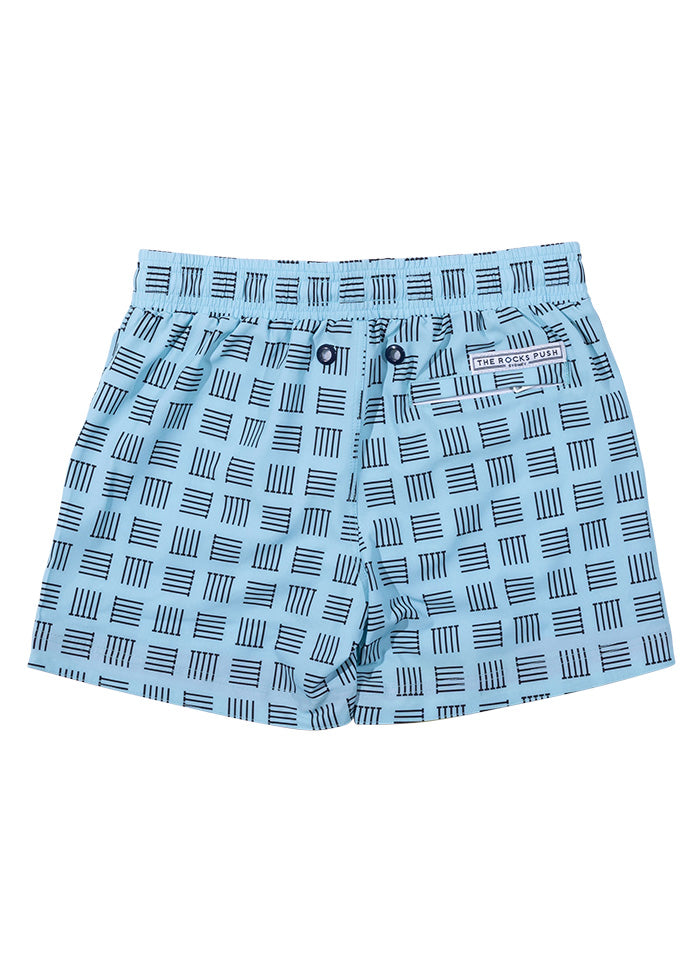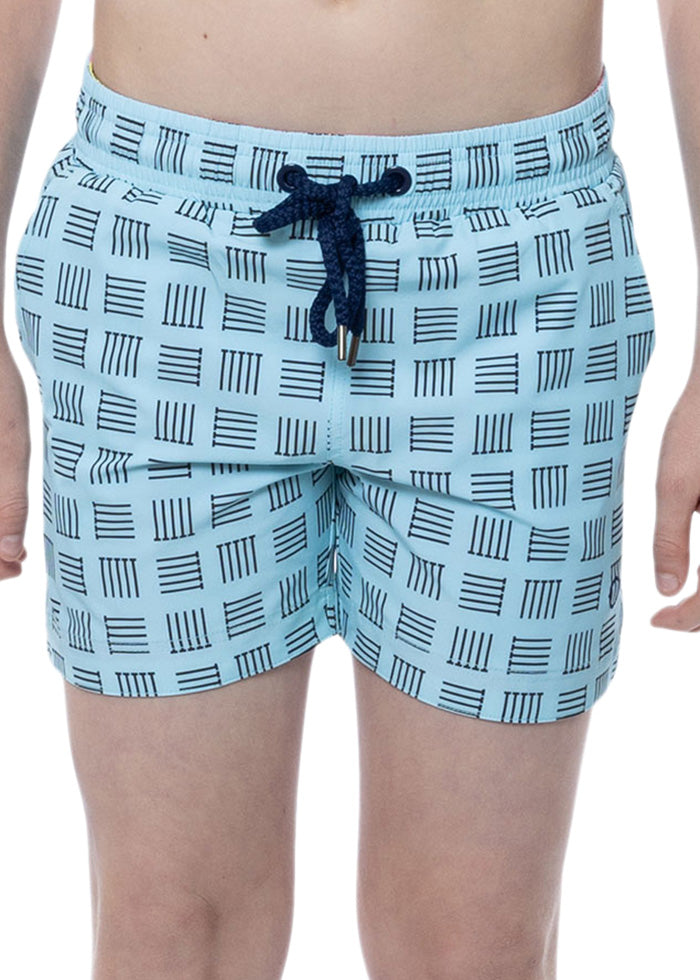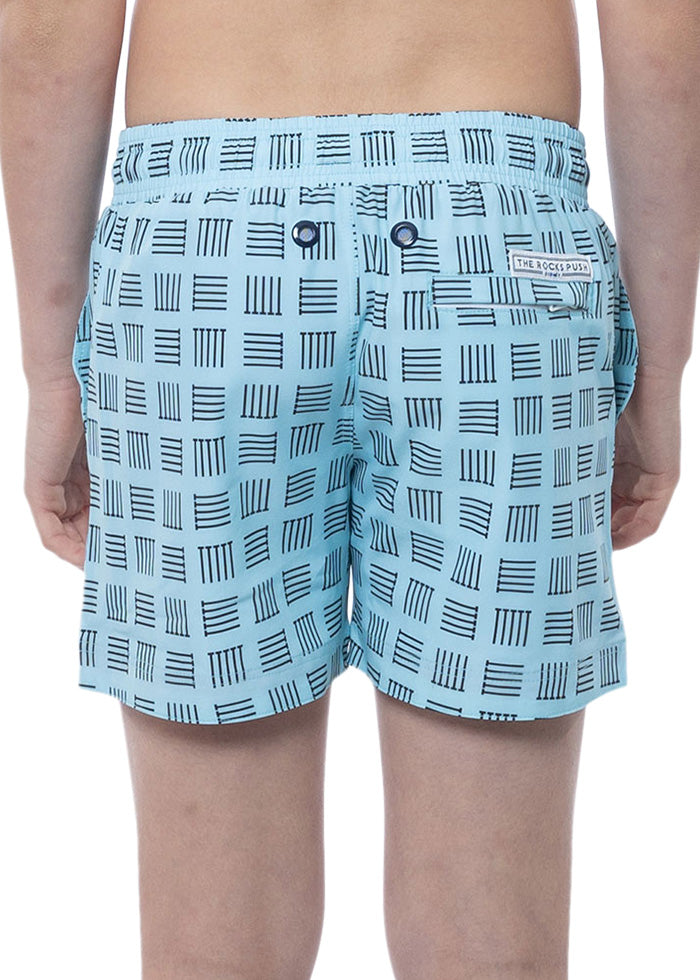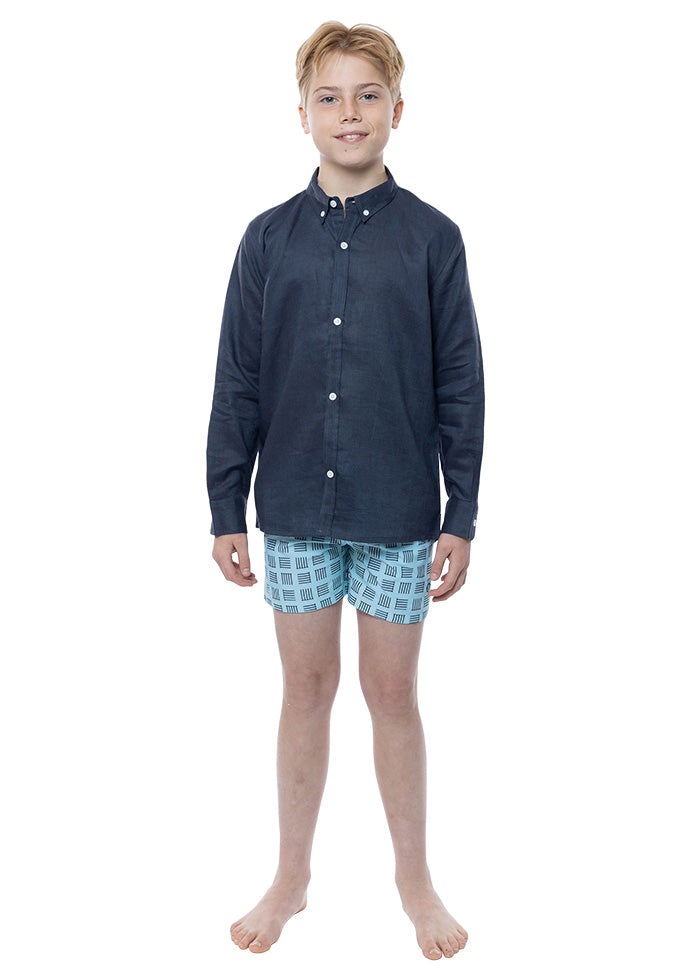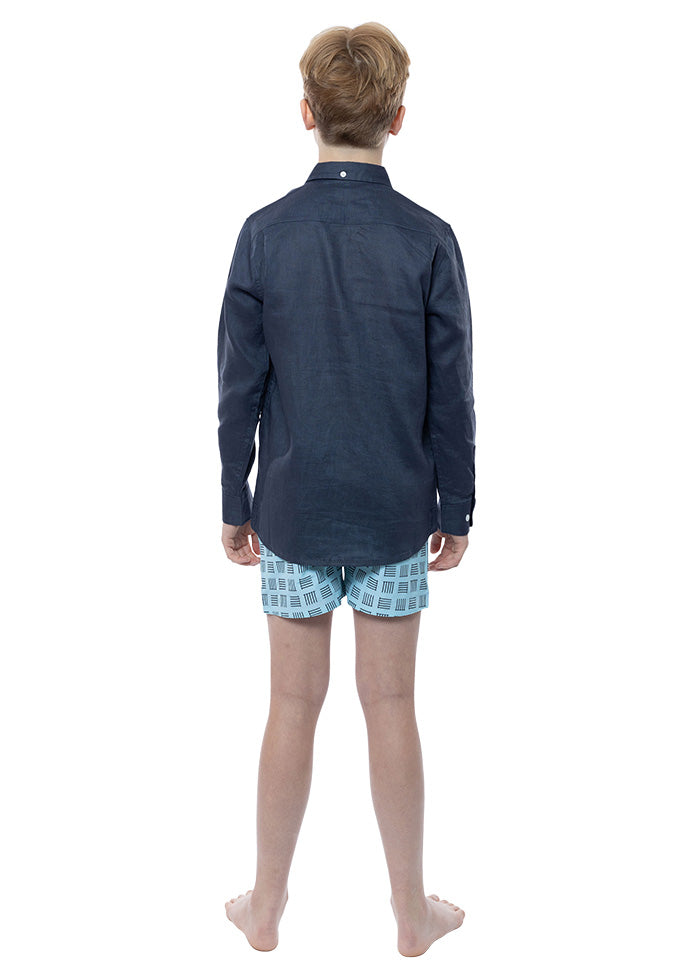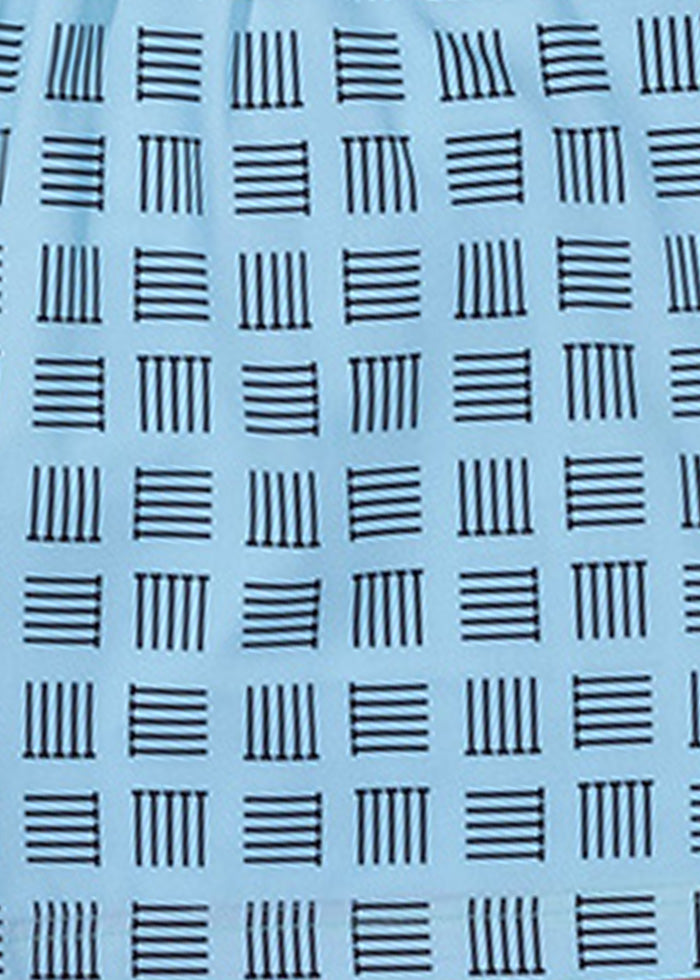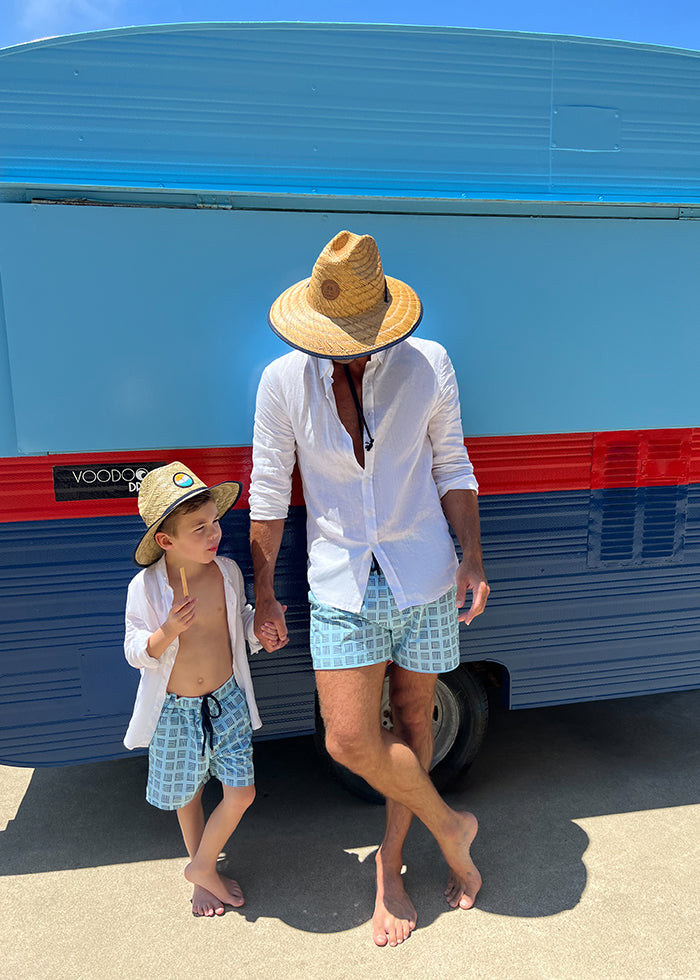 Balmoral Boys' Icebergs Board Shorts
Get an instant refund with
ⓘ
THE ROCKS PUSH best selling Balmoral Boys' Icebergs quick-drying recycled boys' board shorts are a summer classic with a relaxed fit, a contrast drawstring and elasticated waist. 
Swim short ends mid thigh
Easy relaxed fit
Contrast drawstring
Quick drying technology
Four way stretch fabric
Made from recycled post-consumer plastic bottles
Packed in an ready-to-gift, reusable waterproof pouch with zip

Matching

We make these in a matching Balmoral Men's swim short, for those who want to match on the beach and by the pool.  It might be with Dad, Grandpa, Uncle, Brothers, Cousins, Besties - two people who rock.  Please see our Matching Swim Shorts here.
Colour
Inspired by our iconic Icebergs pool in Bondi, the solid blue background and tight repeat of the black cross hatched pool lines are etched into our memories as children as we ploughed up and down pools learning to swim so we would be safe in our wild Australian oceans.
Recycled
We make our Balmoral Boys' Icebergs quick drying boys' board shorts from recycled fabric made from plastic bottles.  They feel soft and light and the fabric is quick drying with a slight stretch, so these swim shorts will keep up with the best summer adventures on the longest summer days.  Please read more about our recycled swim shorts here.
Lining
We've put a mesh liner in our boys' swim shorts so he is safe when diving from decks, bombing off jetties, surfing, paddle-boarding, waterskiing and all other summer shenanigans your busy boys get up to.  The mesh is easily removed with small hand scissors if he prefers to wear his board shorts without mesh lining.
Sizing
Our model is wearing size 12 swim shorts, and usually takes a size 12-14 trousers. He is 150cm tall and is 12 years old.
Care
We recommend washing your swim shorts in cold water and by hand if possible which helps reduce the micro-fibres shed from clothing entering our waterways. We also love the Guppy Bag, which does the job for you.